INTO THE FIRE AUDIOBOOK STATUS: LOCKED
This is a sample of the full page for Patrons.
If you are a Patron please login to view the complete audiobook.
Patrons get a unique first-listen to the stories as they are released.
Support the creation of these audiobooks and get to hear them first!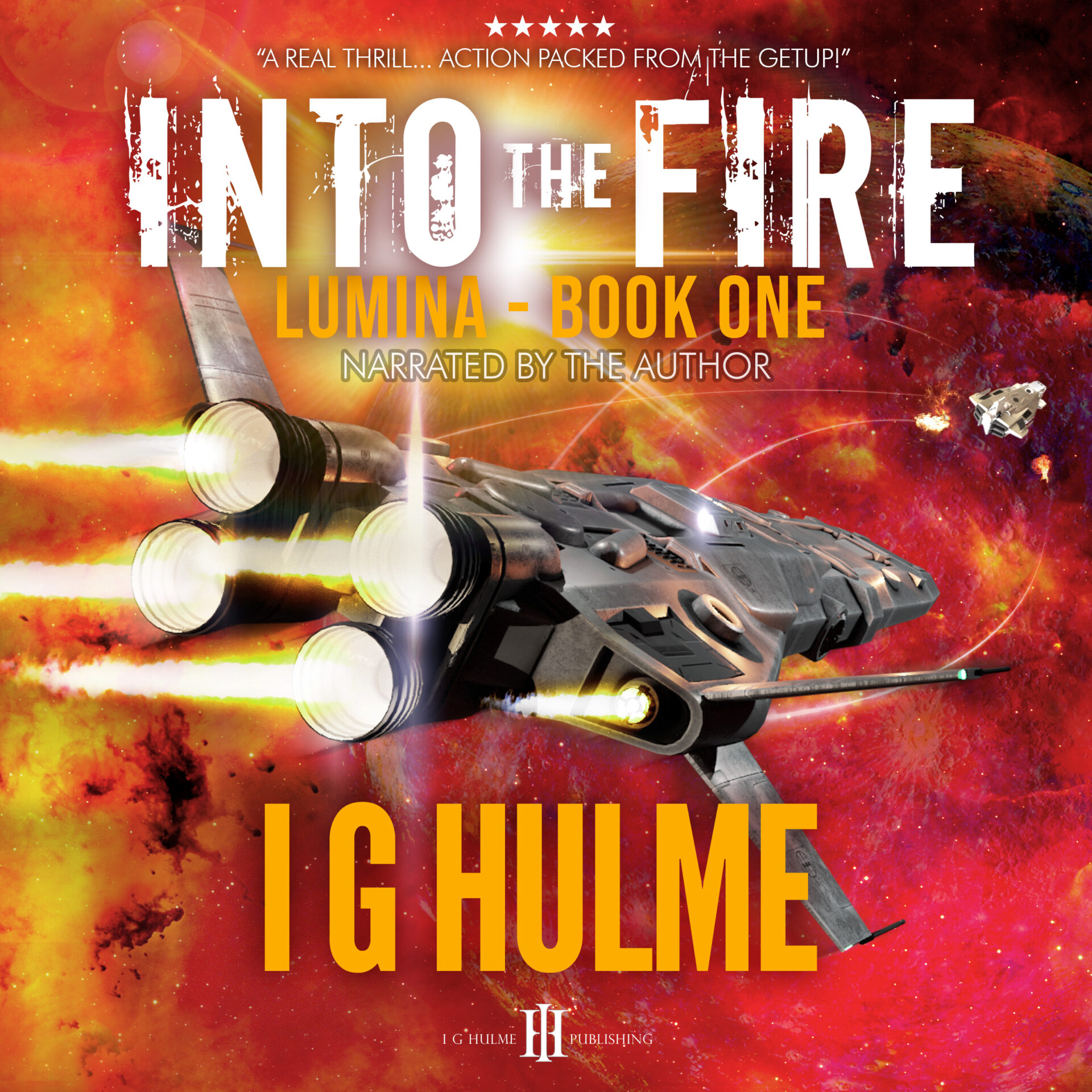 Sample the first three episodes.
Listen to the first 3 episodes:

Update Required
To play the media you will need to either update your browser to a recent version or update your
Flash plugin
.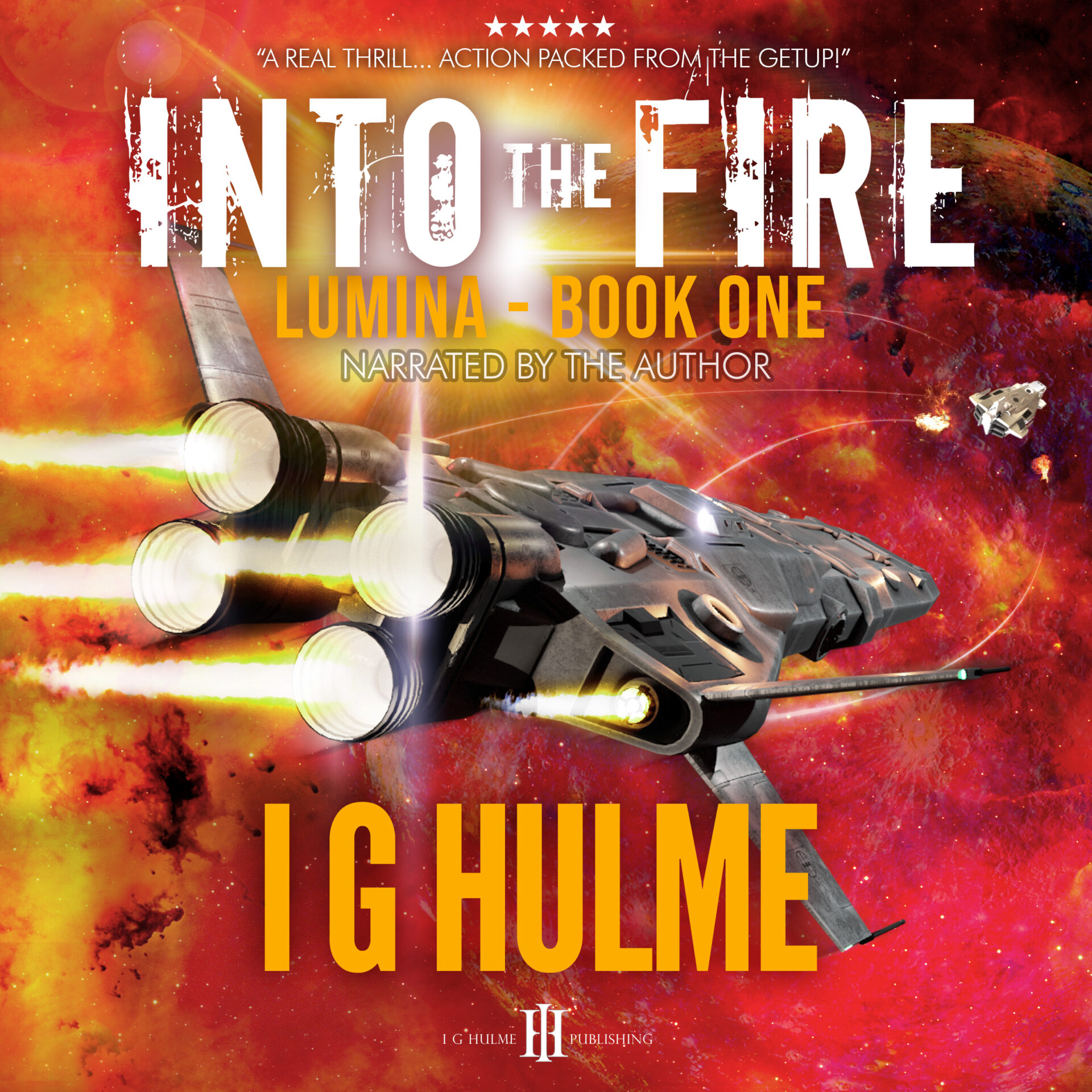 00 -- Opening Introduction
INTO THE FIRE - the first book in the LUMINA series - written and narrated by I G Hulme.
Duration: 38s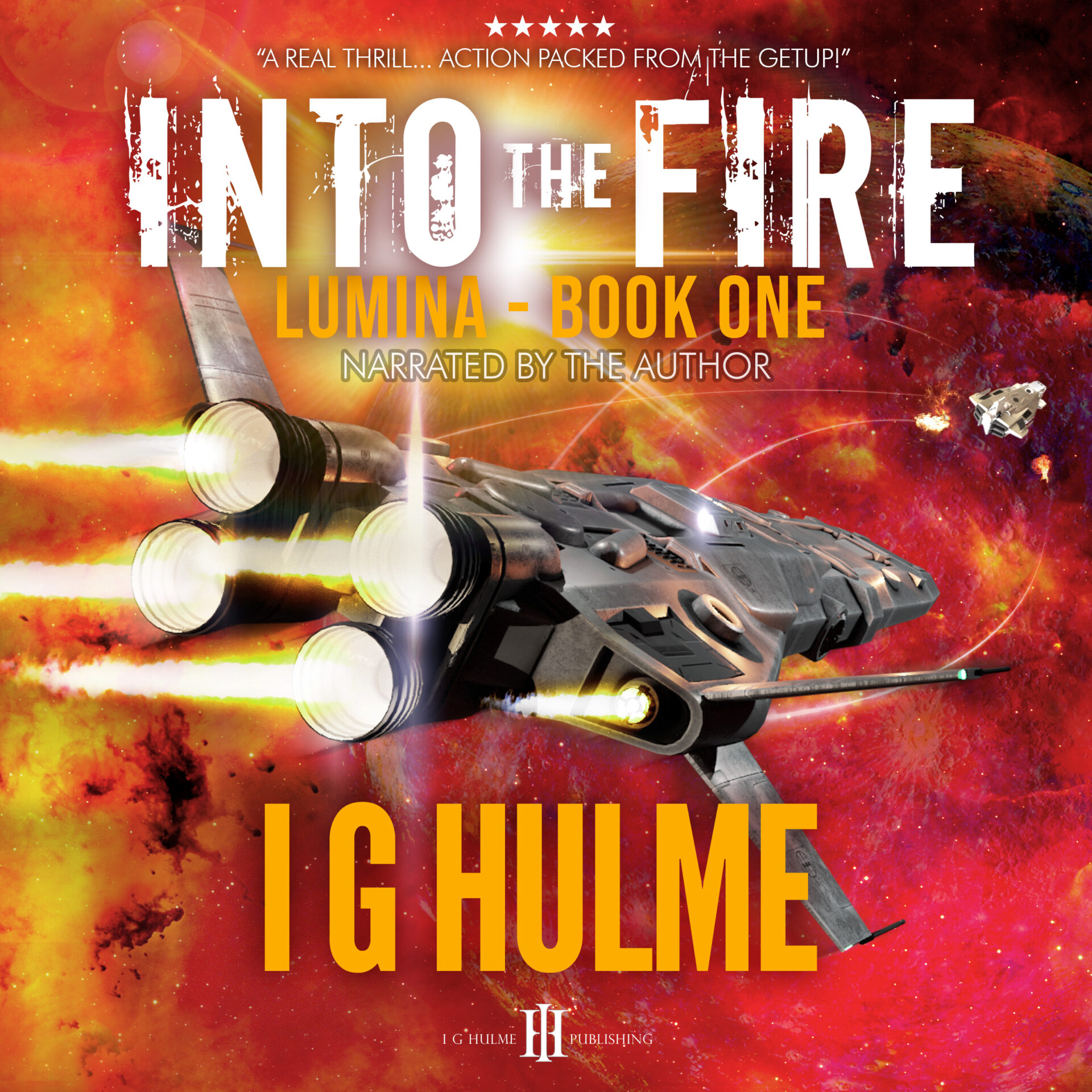 01 -- The First Flames
Ryann Wade has just turned sixteen and is back from the flight academy on Asheen. He is excited to become a pilot, working alongside his father Grayell.

But fate has another path for Ryann, and somewhere upon the edge of his home system of Islanotis a storm is gathering...
Duration: 20min 50s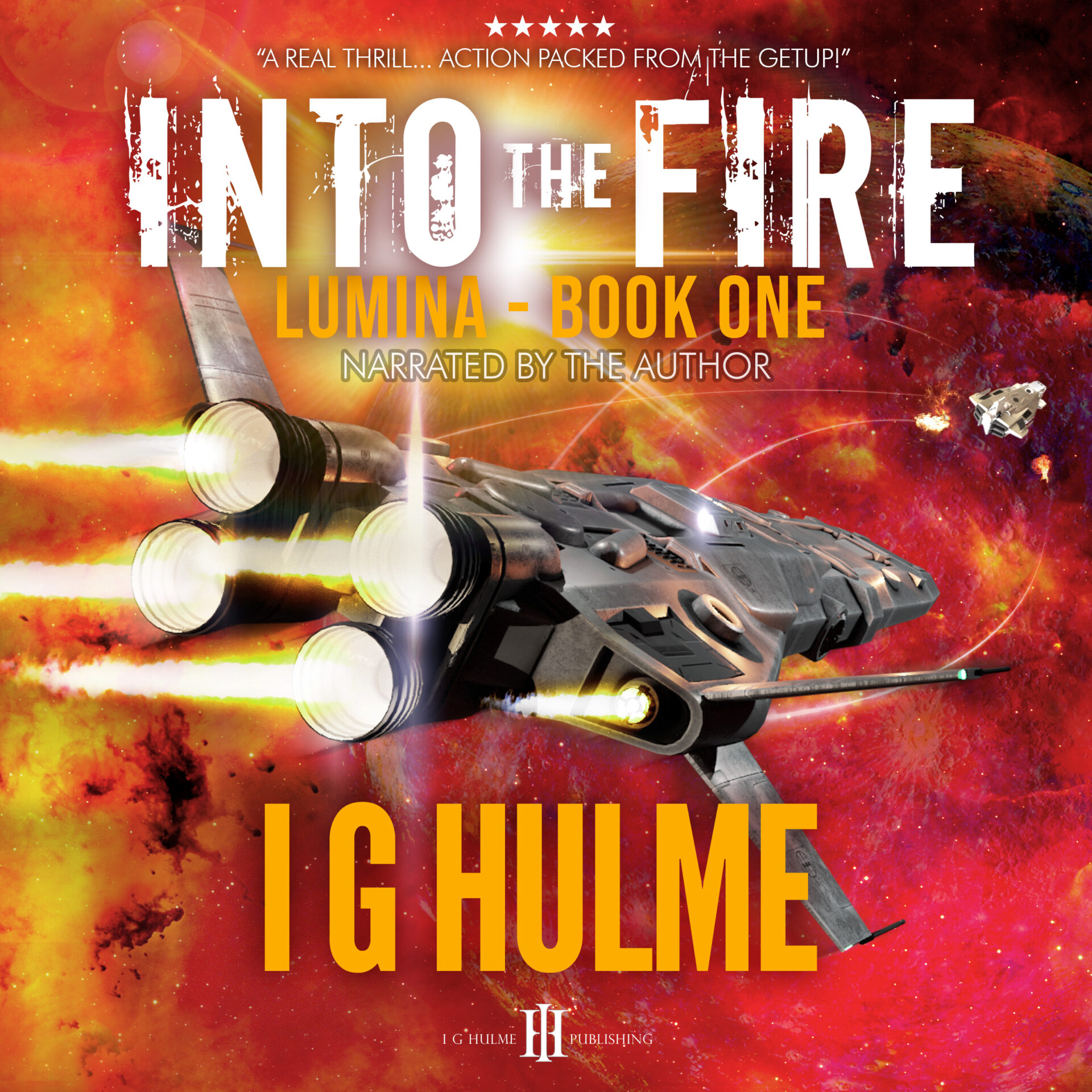 02 -- The Lumina
Previously... Ryann has returned from the flight academy, expecting to begin work as a trader alongside his father.

But after a tour of the system in his father's beloved Conqueror-class trader, Grayell gives his son the news that he has sold the old ship and purchased a state-of-the-art Raven X-10...
Duration: 20min 08s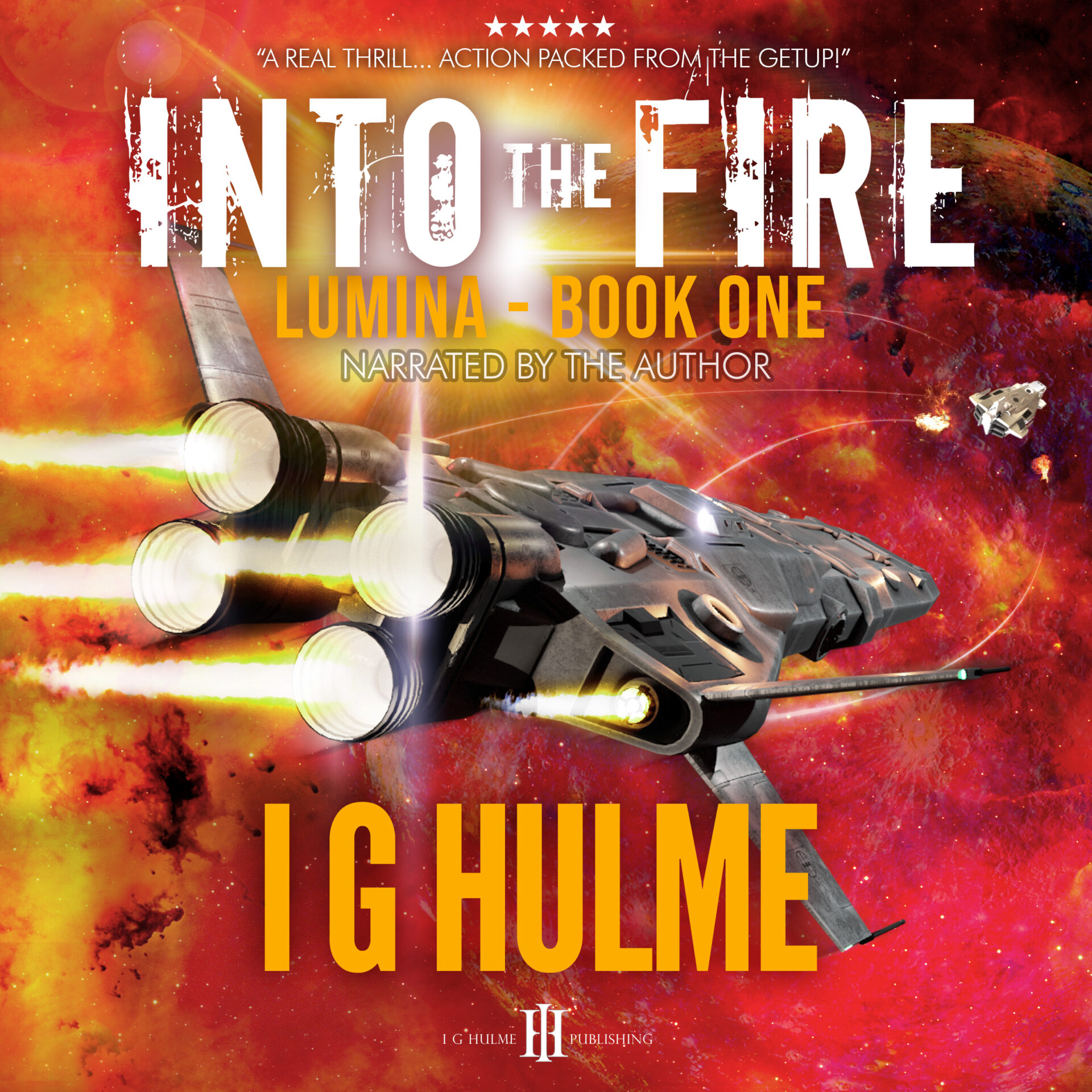 03 -- The Devil's Eye
Previously... Ryann is eager to take the new Raven X-10 out for its first flight, but his father is delayed in Islanotis Station City-7.

As Ryann waits impatiently for his father's return, the station comes under a surprise attack from a Luminal battleship.

In an audacious move, Ryann manages to flee the station, but is knocked unconscious as his ship exits the launch tunnel...
Duration: 22min 32s
About
INTO THE FIRE is the first book in the LUMINA series, a fast-paced space saga that follows Ryann Wade in his coming of age, just as the colonised galaxy faces the threat of an imminent invasion.
Life seemed idyllic for acclaimed academy trainee Ryann Wade. Until the day the invasion shattered humanity, along with Ryann's perfectly laid future.

Only the Ghost Runners - a secretive group of maverick pilots operating alone outside of the military - bring hope as war rages across the galaxy.

Humanity looks to the Ghost Runners...but when he thinks they have betrayed him, Ryann strives to find them first to satisfy his own thirst for revenge....
Get the audiobook on Audible
Into the Fire
The Earth is about to fall.
But the war has only just begun....
They're coming....
The Universe is in chaos.
Humanity is on the run from an unstoppable invasion.
Riding the tide of the great retreat is Ryann Wade, smuggler, mercenary, bounty-hunter - a man making a killing while death spirals all around.
But the money isn't enough.
There is only one thing that Ryann wants…
Revenge…
Contains: mild violence, mild horror.